A timeless documentary adventure recounting the incredible life story of British-born Amazonian cowboy turned US TV star, Stan Brock, who sacrificed everything to bring free healthcare to people in need. At once a heart-warming tribute to the unifying power of volunteerism, and an exploration of a perennial outsider's search for meaning through giving of himself. This film is a challenging and inspirational tale of an unlikely man on an improbable yet unwavering mission to unite a nation and resolve one of the biggest social issues of our time: the US healthcare crisis.
MEDICINE MAN: THE STAN BROCK STORY follows the unlikely journey of a British-born Amazonian cowboy turned U.S. TV star who sacrifices everything for his life-changing mission to bring free healthcare to America. This inspirational documentary examines the shocking paradox of pop-up field hospitals in the world's most affluent nation, whilst charting the rise of a volunteer-driven solution that bridges the healthcare coverage gap for millions of people.
A cowboy, television star, naturalist, bush pilot, and pioneering humanitarian – Stan Brock is a truly enigmatic individual. Seeking an escape from his humble beginnings in war-torn 1940s England, Stan left for South America as a teenager to work on the world's biggest cattle ranch, located deep in the Amazon. A charismatic and down-to-earth figure, Brock was discovered by an American TV producer in the late 1960s, setting him on a path to fame as the anaconda-wrestling co-host of Mutual of Omaha's Wild Kingdom.
However, Stan Brock's true legacy resides with the creation of Remote Area Medical (RAM), a volunteer-driven non-profit that provides free medical, dental, and vision services to people in need. What started as a small charity flying medical aid to developing countries in the early 1990s is now one of the biggest free healthcare providers in the United States, having helped almost a million people to date through the efforts of over 196,000 volunteers and countless donors.
In taking RAM to the next level, Stan had to reconsider who he really is and embark on a personal journey of growth and self-discovery, questioning what is truly meaningful. He devoted the rest of his life to the organization, taking a vow of poverty to ensure that every resource he had went towards supporting the mission, and slept on the floor of his office at RAM headquarters for more than 30 years. He also learned how to ask others for help, allowing himself to be vulnerable for the first time.
Stan Brock confronted the U.S. healthcare crisis head on and inspired a nationwide movement that changed hearts, minds, and legislation, whilst giving some of the most overlooked people in society a voice as well as access to the care they desperately need. This film is not only a moving tribute to someone who sacrificed so much to help so many, but a celebration of what the American people can achieve when they come together to help one another, and a timely testament to the unifying power of community activism.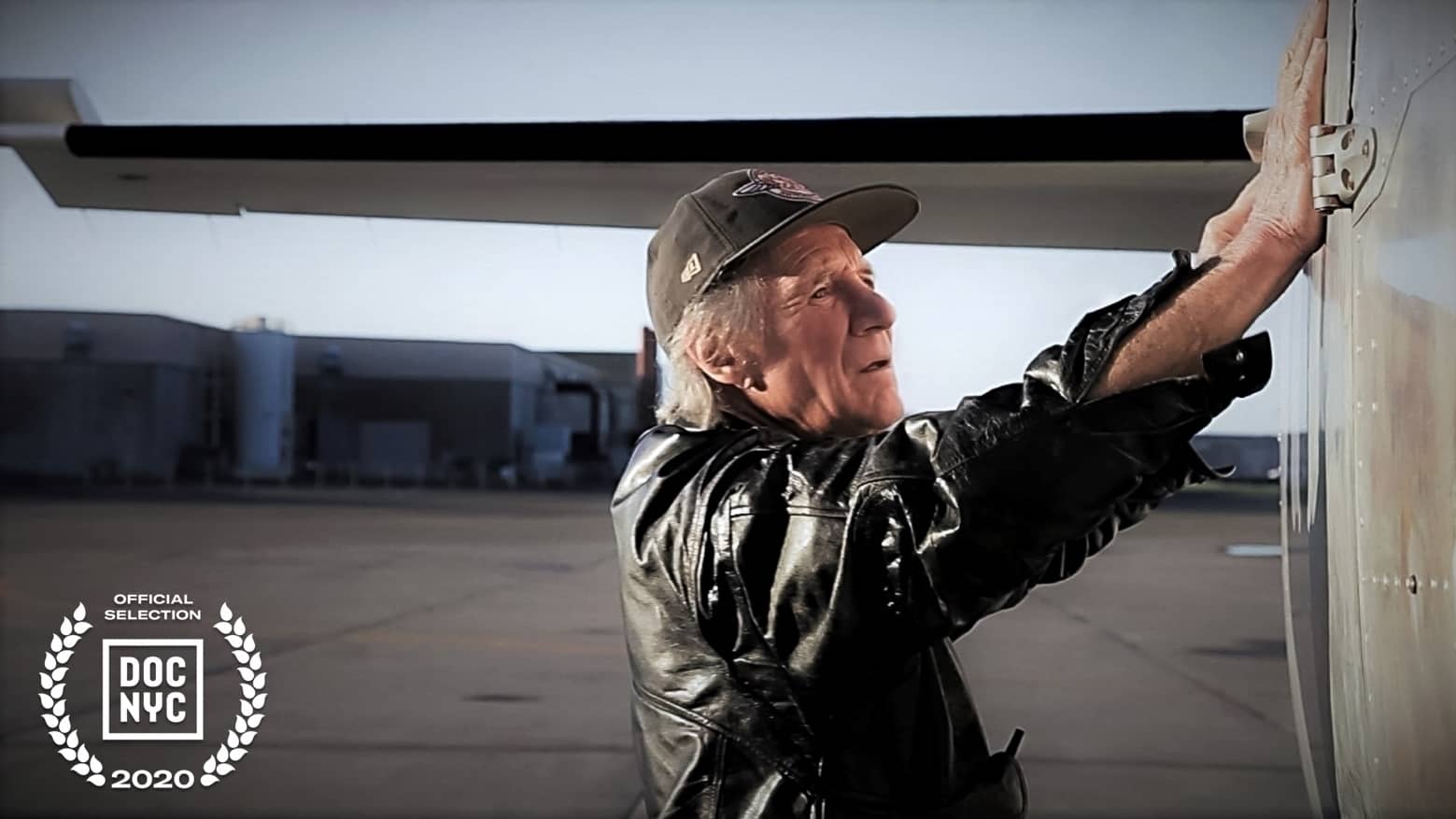 Paul is a director, producer, and cinematographer specializing in documentaries for film, television, and online distribution. He meshes his extensive background in branded content with a strong storytelling approach and an up-close documentary style to produce gripping yet highly intimate portraits of extraordinary individuals. Paul's producer credits include documentary feature films 'The Beautiful Game' and 'The Negotiators', and his short form directorial debut, 'Code Switching', was screened at The National Portrait Gallery in London. He also shot for feature documentaries 'New Town Utopia' and 'Buried in Burma', acclaimed observational TV docs 'The Estate We're In' and '16 Kids and Counting', as well as multiple other productions for leading content providers worldwide.
Vladimir is an emerging film producer with a background in corporate finance, who trained as a Chartered Accountant at a Big 4 firm before going on to specialize in strategic consulting, fundraising, and direct investment. Having recently made the transition into film to follow his passion, Vladimir's first production, award-winning documentary feature 'Medicine Man: The Stan Brock Story', is currently pending theatrical release after successfully navigating the festival circuit. He currently has several scripted and non-scripted projects at various stages of production and development.
Victor is an award-winning producer and director of documentary and fiction content for film and television. His feature documentaries include Emmy nominated 'Rikers High', 'The Beautiful Game', and 'A Whole Lott More', and he has produced several acclaimed documentary series including 'The Vow', 'Religion of Sports', and the Emmy winning 'Tom vs. Time'. Victor also received a Student Oscar nomination for 'Chaperone', his directorial debut. He has written, directed, and produced award-winning television for HBO, 20th Century Fox, MTV, the BBC, Channel 4, and many other notable household names in the UK and the United States.
Waël is the executive creative director of Iambic Dream Films, an independent film production company which has co-produced several award-winning documentaries that have screened at international film festivals including the Berlinale, Sheffield Doc/Fest, and Hot Docs. He received a Canadian Screen Award nomination as an executive producer for 'What Walaa Wants', a critically acclaimed feature documentary which was awarded several accolades including a Special Jury Prize from the Directors Guild of Canada. Waël is also the executive producer of acclaimed documentary feature films 'Studio 17: The Lost Reggae Tapes', 'We Are Many', 'Life Is Sacred', and 'Open Bethlehem'.
Ilene is a veteran producer of numerous award-winning films and television programs. She is a former Senior Executive at HBO Films, where she developed and oversaw the production of over sixty films, including multiple Emmy and Golden Globe winners 'Gia' and 'Stalin'. Ilene also co-executive produced the highly acclaimed 'Elvis' mini-series for CBS, which received several Emmy nominations and was awarded a Golden Globe.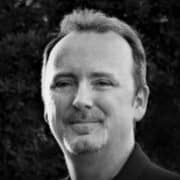 Co-Producer | Consulting Editor
Doug is an award-winning director, producer, editor, writer, and cinematographer, whose work includes over 100 feature film and television projects that have been honored with multiple Oscars, Emmys, and other major accolades. His credits include, as consulting producer and editor, the Oscar winning 'Icarus', as editor, the Oscar and ACE Eddie Award winning '20 Feet from Stardom', and as executive producer, the Oscar winning short 'Period. End of Sentence.' Other notable editorial and producer credits include Oscar nominated documentary feature films 'The Hunting Ground', 'The Invisible War', and 'Jim: The James Foley Story'.
Tim is an editor with experience in long form documentary, series, and short form branded content. He specializes in films that uncover untold and often complex stories, which he helps mold into coherent and thoughtful narratives. These have ranged from the intimate portrayal of a time travelling transgender musical genius in the BAFTA nominated documentary feature, 'Keyboard Fantasies: The Beverly Glenn-Copeland Story', to an exploration of Shenzhen's open-source black markets as part of Wired's flagship 'Future Cities' documentary series. Tim regularly works with the BBC, The Guardian, Vogue, and BuzzFeed, as well as other leading content providers worldwide.
Katie is an experienced film editor renowned for her ability to craft emotionally impactful narratives with a strong sense of story. She has worked on several award-winning documentary features, including Oscar nominated 'Virunga', BAFTA nominated 'Maiden', 'Evelyn', and 'Bruce Lee & The Outlaw'. In addition to this, Katie has edited many acclaimed short form documentaries, including recently released Nobel Prize shorts 'Lost and Found' and 'Into the Fire'. She also edited the documentary series 'Death in Bollywood' and 'Moon Shot', as well as a broad range of television content produced for the major UK broadcasters.
Tom is an experienced cinematographer who has worked on several acclaimed feature documentaries, including 'Unrest', 'The Public Image is Rotten', and 'Beside Bowie: The Mick Ronson Story'. He has also shot and directed a multitude of short documentaries, branded content, and non-fiction programming for major outlets including the BBC, Channel 4, and The Guardian. Tom prides himself on his innate ability to combine visual artistry with technical knowledge to capture highly cinematic documentary footage. He is also a specialist in aviation and drone photography.
Daniel is a classically trained composer whose work includes scoring award-winning feature documentary 'Bruce Lee and the Outlaw' and the documentary series 'Death in Bollywood'. He also scored narrative feature 'The Girl from the Song' and provided music for acclaimed documentary short 'Lost and Found'. In addition to composing his own music, Daniel has assisted other composers on films including 'Evelyn', 'On Her Shoulders', 'The Guernsey Literary and Potato Peel Pie Society', 'Murder on the Orient Express', and Oscar winning short documentary 'The White Helmets'. 
Please check back here again for future screening dates
Please use the form to get in touch: